Art 2
Art 2
Safety class
EN ISO 20347: OB SRC A E FO
Sole material
Single Density PU
Sandals with excellent ESD properties keep the feet dry and comfortable. The surface material of the insole wicks moisture away from the feet and out of the shoe through the sole's efficient in-built pump mechanism. Anatomically shaped and antistatic insoles can be removed and washed. Upper material is soft nubuck. Hook and loop fastening.

3D-dry
3D-dry lining, developed by Sievi, transfers moisture from the foot to the second layer of the lining and further through the upper and away from the shoe thus keeping your feet drier and more comfortable.

Single Density PU
The footwear sole is made of FlexStep® material. This single
density microporous structured polyurethane sole offers very
high slip-resistance and fl exiblity providing excellent shock
absorption.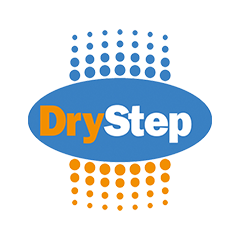 DryStep®
The surface material of the DryStep® insole effectively transfers moisture away from the foot. The unique ventilation and pump action mechanism of DryStep® keep your feet dry and comfortable.


FlexStep®
Shock-absorption of the heel is a requirement of EN ISO 20345:2011 and EN ISO 20347:2012 standards: the shock absorption of the footwear must be at least 20 J. In all Sievi footwear the cushioning effect is guaranteed by the use of FlexStep® sole material, see FlexStep® for more information.


FlexStep®
The microporous FlexStep® sole material developed by Sievi maintains its excellent shock absorption and flexibility in freezing conditions and creates excellent friction on slippery surfaces. The construction of the FlexStep® flexible sole eliminates stress and shocks to the feet and spine. The FlexStep® flexible sole is featured on all Sievi footwear.


Antistatic
Antistatic footwear releases in a controlled manner static electricity accumulated in the body. The resistance limits are 100 kΩ - 1000 MΩ.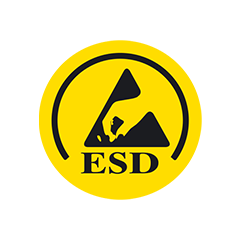 ESD
Through its sole construction, ESD footwear provides a safe and controlled method of discharging the body's static electricity. The resistance limits 100 kΩ - 35 MΩ for the Sievi ESD footwear are stricter than for antistatic footwear (IEC 61340-5-1). Wearing ESD footwear can help you avoid damage to sensitive electronic equipment.

Resistance to oil and many chemicals
Sievi's sole resists oil and many chemicals. The oil resistance of Sievi footwear meets the requirements of the EN ISO 20345:2011 standard.


Metal free
Footwear displaying with this symbol is metal free. The footwear is light, and metal detectors do not react to it. It fulfils the requirements of the EN ISO 20345:2011 standard.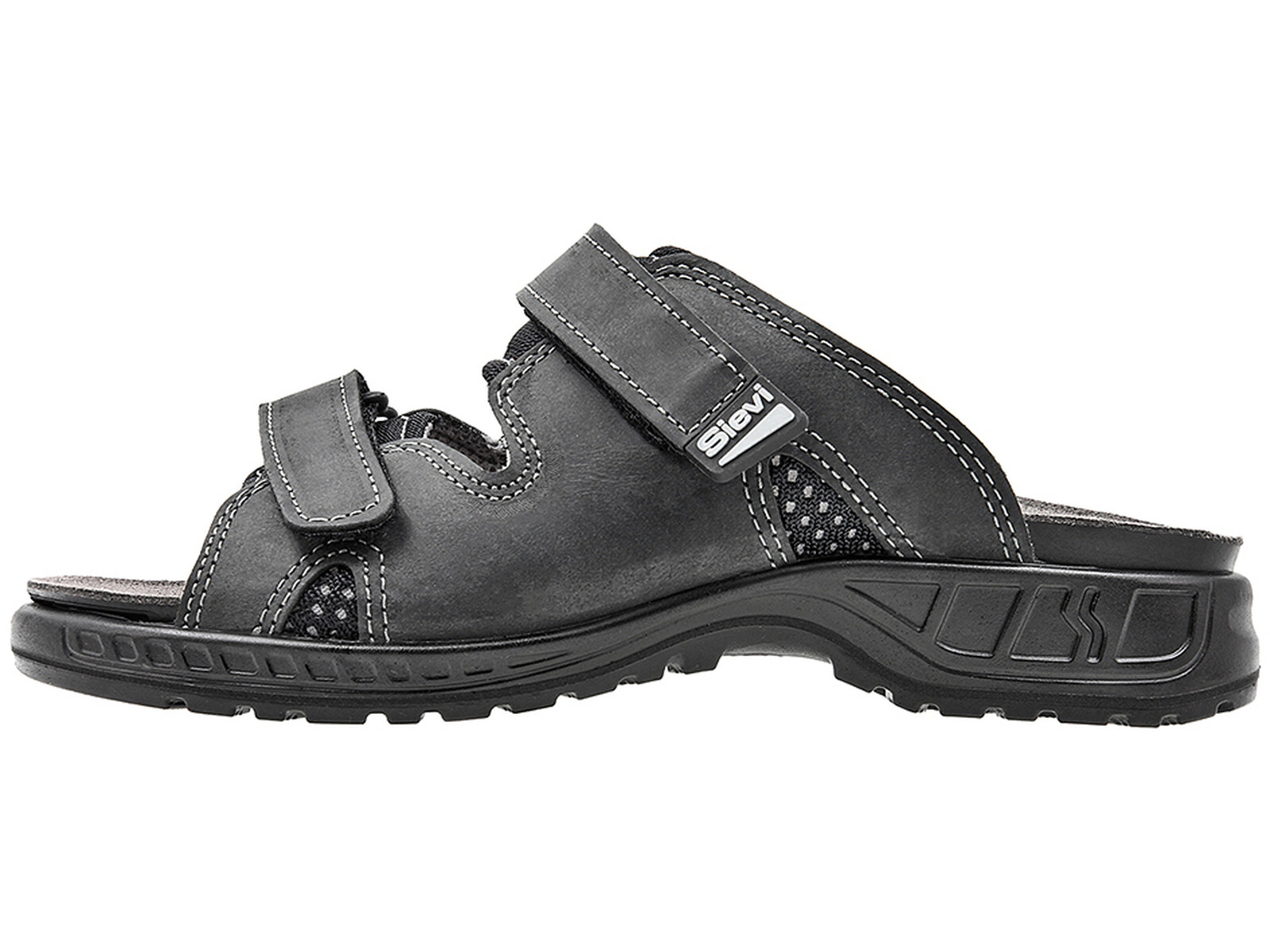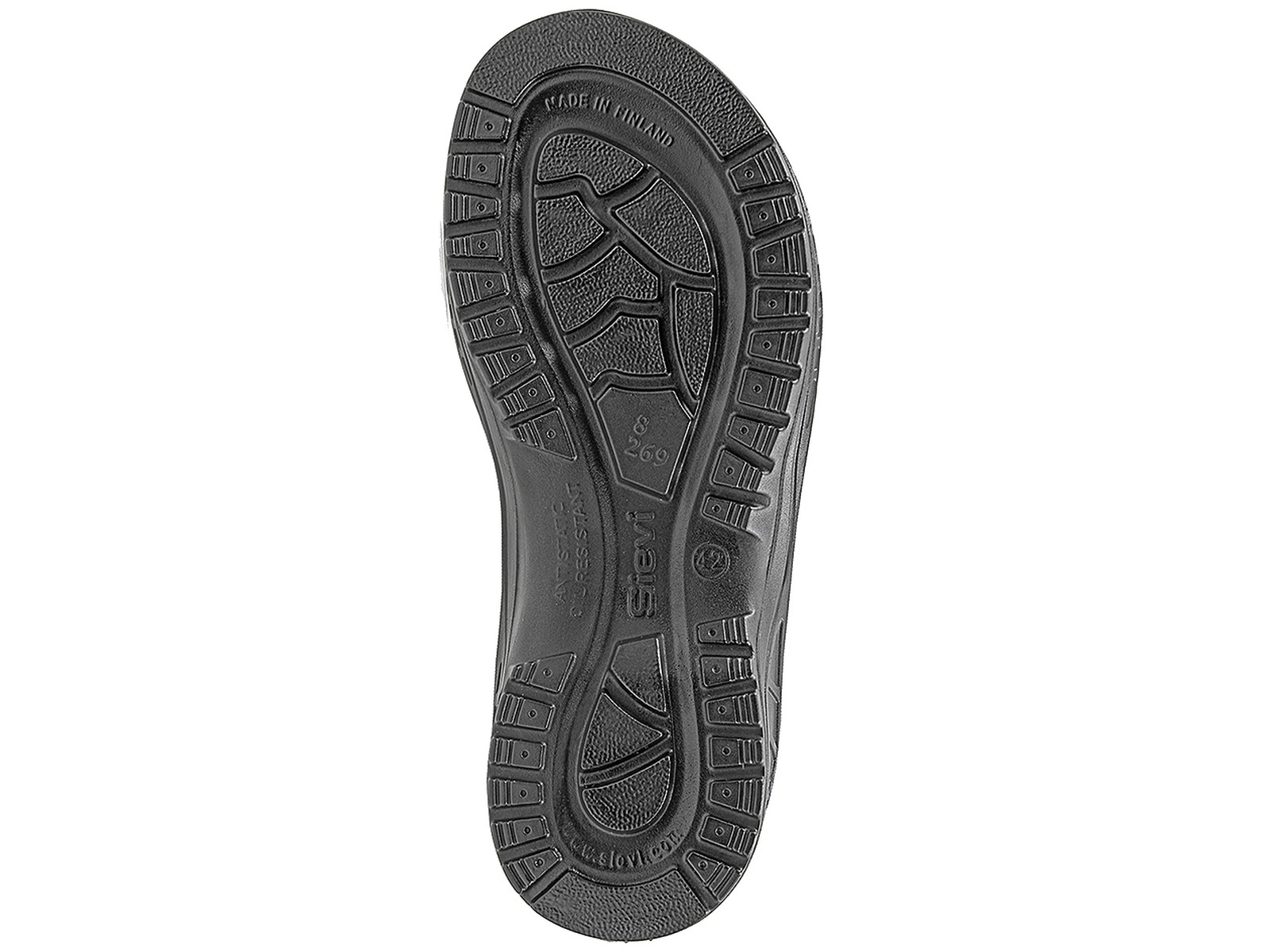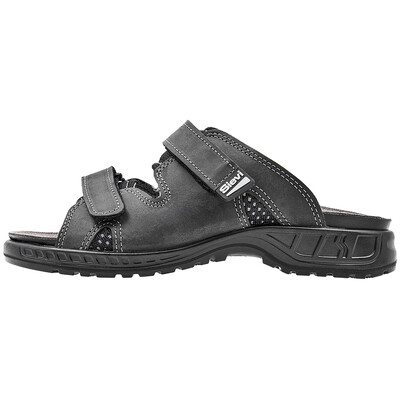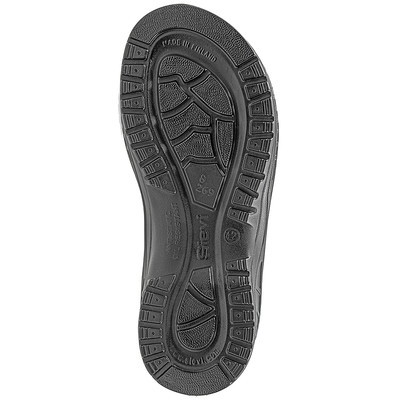 Size

Product

GTIN

39

29-12146-293-38M

6438157176462

40

29-12146-293-38M

6438157176479

41

29-12146-293-38M

6438157176486

42

29-12146-293-38M

6438157176493

43

29-12146-293-38M

6438157176509

44

29-12146-293-38M

6438157176516

45

29-12146-293-38M

6438157176523

46

29-12146-293-38M

6438157176530

47

29-12146-293-38M

6438157176547