GT Roller High+ S3
GT Roller High+ S3
Product code
43-52825-312-82M
43-52825-313-82M
Safety class
EN ISO 20345: S3 SRC
Penetration Resistant Midsole
Steel
Sole material
Double density PU/TPU
GT Roller High ankle boot combines the best brands for superior comfort: GORE-TEX® guarantees the best breathability, water resistance and comfort, while the Boa® tightening mechanism laces the shoes easily and evenly. GT Roller High fits perfectly and keeps your feet dry all day in all conditions.
Composite
The toecap protects toes from falling objects and compression. Meets the requirements of the EN ISO 20345:2011 standard: shock resistance is 200 J and resistance to compression 15000 N. Toecap made of composite material is completely metal free and insulates well against heat and cold.


Steel
The steel midsole, prevents sharp objects from penetrating through the sole. Meets the requirements of the EN ISO 20345:2011 standard: resistance to nail penetration is 1100 N.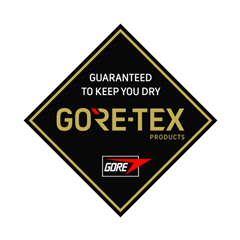 GORE-TEX®
GORE-TEX® lining is a unique material which allows the feet to breathe whilst at the same time keeps moisture out. This is the only membrane structure on the market systematically tested for its functionality and comfort.

Double density PU/TPU
The double density sole consists of polyurethane and elastic
thermoplastic polyurethane. The outsole is wear resistant and
the mid-layer is of shock absorbing FlexStep® material.
FlexStep®
The shock-absorbing heel area protects the feet and the skeletal system against stress. The product meets the requirements of EN ISO 20345:2011 and EN ISO 20347:2012: the shock absorption capacity of the footwear is at least 20 J. The cushioning effect is guaranteed by the use of FlexStep® sole material in all Sievi footwear.


FlexStep®
The microporous FlexStep® sole material developed by Sievi maintains its excellent shock absorption and flexibility in freezing conditions and creates excellent friction on slippery surfaces. The construction of the FlexStep® flexible sole eliminates stress and shocks to the feet and spine. The FlexStep® flexible sole is featured on all Sievi footwear.

Antistatic
Footwear designed with antistatic features, discharges the
body's static electricity up to tolerances of 100 kΩ - 1000 MΩ.

BOA® Fit System
Delivering fit solutions purpose-built for performance, the Boa® Fit System is featured in products across industries (in medical, sports and workwear) and consists of three integral parts: a micro-adjustable dial, a super-strong lightweight lace and low friction lace guides. Each unique configuration is engineered for effortless precision delivering a connected, fast, customized and durable fit, and is backed by The Boa Guarantee.

Sievi Dual Comfort
The Sievi DUAL Comfort insole has shock absorbing cushions made of PORON® material which adds comfort to your feet and back.


Water repellent
The upper material used in this footwear is water repellent. Its water resistance meets the requirements of the EN ISO 20345:2011 standard.


Resistance to oil and many chemicals
Sievi's sole resists oil and many chemicals. The oil resistance of Sievi footwear meets the requirements of the EN ISO 20345:2011 standard.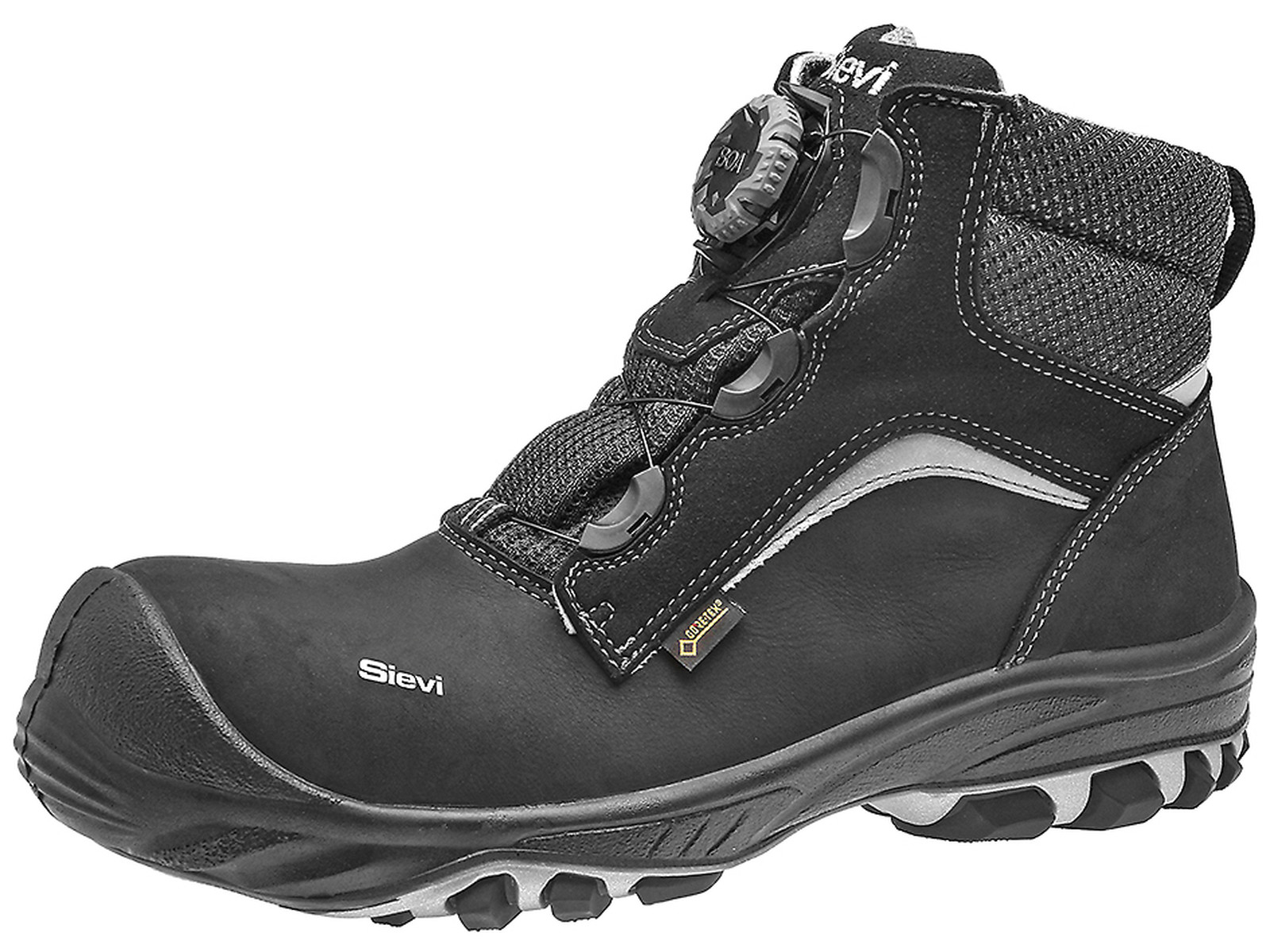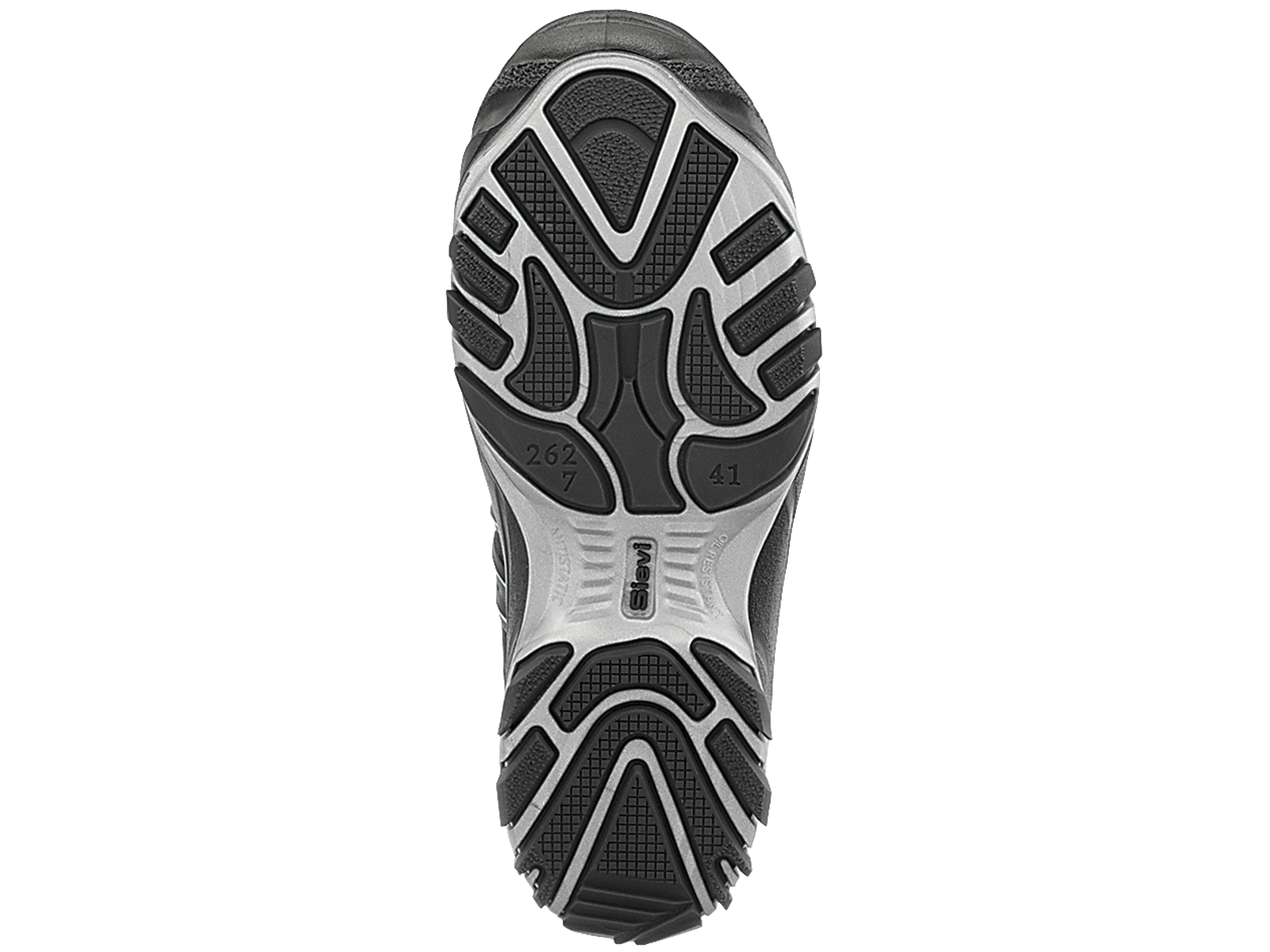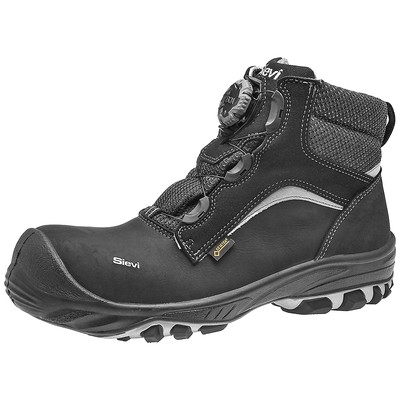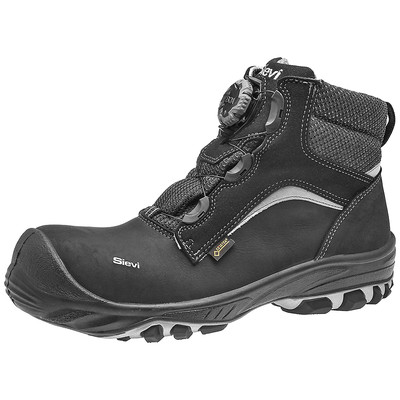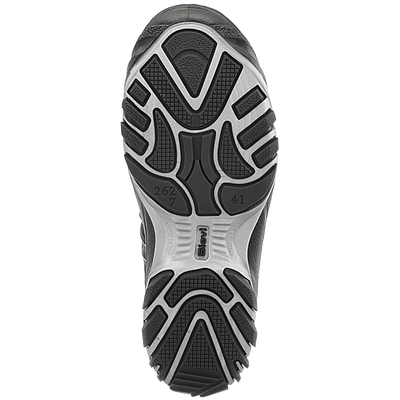 Size

Product

GTIN

36

43-52825-312-82M

6438157135902

37

43-52825-312-82M

6438157135919

38

43-52825-312-82M

6438157135926

39

43-52825-313-82M

6438157135933

40

43-52825-313-82M

6438157135940

41

43-52825-313-82M

6438157135957

42

43-52825-313-82M

6438157135964

43

43-52825-313-82M

6438157135971

44

43-52825-313-82M

6438157135988

45

43-52825-313-82M

6438157135995

46

43-52825-313-82M

6438157136008

47

43-52825-313-82M

6438157136015