Vent Black Roller S1
Vent Black Roller S1
Product code
44-52120-142-0PM
44-52120-143-0PM
Safety class
EN ISO 20345: S1 SRC
Sole material
Single Density PU
Upper material
PU coated leather
The BOA® Fit System fastening mechanism adds to comfort: just turn the reel for perfect fastening and fit. FlexStep® soles grip firmly even on challenging surfaces. Dual insoles add to comfort. Easy to keep clean. Antistatic and ESD.

Aluminium
The toecap protects toes from falling objects and compression. Meets the requirements of the EN ISO 20345:2011 standard: shock resistance is 200 J and resistance to compression 15000 N. The aluminium toecap is 50 % lighter than traditional steel toecaps.


3D-dry
3D-dry lining, developed by Sievi, transfers moisture from the foot to the second layer of the lining and further through the upper and away from the shoe thus keeping your feet drier and more comfortable.

Single Density PU
The footwear sole is made of FlexStep® material. This single
density microporous structured polyurethane sole offers very
high slip-resistance and fl exiblity providing excellent shock
absorption.

FlexStep®
Shock-absorption of the heel is a requirement of EN ISO 20345:2011 and EN ISO 20347:2012 standards: the shock absorption of the footwear must be at least 20 J. In all Sievi footwear the cushioning effect is guaranteed by the use of FlexStep® sole material, see FlexStep® for more information.


FlexStep®
The microporous FlexStep® sole material developed by Sievi maintains its excellent shock absorption and flexibility in freezing conditions. The structure of the FlexStep®flexible sole prevents strain on the feet and spine and absorbs shocks. The FlexStep® flexible sole is featured on all Sievi footwear.


Antistatic
Antistatic footwear releases in a controlled manner static electricity accumulated in the body. The resistance limits are 100 kΩ - 1000 MΩ.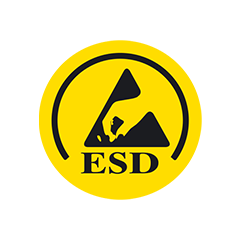 ESD
Through its sole construction, ESD footwear provides a safe and controlled method of discharging the body's static electricity. The resistance limits 100 kΩ - 35 MΩ for the Sievi ESD footwear are stricter than for antistatic footwear (IEC 61340-5-1). Wearing ESD footwear can help you avoid damage to sensitive electronic equipment.

BOA® Fit System
Delivering fit solutions purpose-built for performance, the BOA® Fit System consists of three integral parts: a micro-adjustable dial, a super-strong lightweight lace and low friction lace guides. Each unique configuration is engineered for fast, effortless, precision fit.

Sievi DUAL Comfort insole
The insole consists of three layers: a soft surface material, a breathable interlayer and a lightweight, shock-absorbing EVA bottom layer. On the heel and under the ball of the foot there
is a PORON® shock absorbing cushion, which absorbs external shocks and reduces strain.


Resistance to oil and many chemicals
The footwear sole resists oil and many chemicals. The oil resistance of Sievi footwear meets the requirements of the EN ISO 20345:2011 standard.