Star Hiker+ S3
Star Hiker+ S3
Safety class
EN ISO 20345: S3 SRC CI
Penetration Resistant Midsole
Steel
Sole material
Double density PU/TPU
Star Hiker is a reliable choice for winter conditions. Warm woollen fleece lining and a felt insole with aluminium layer retain the warmth inside and keeps the cold outside at bay. Metal-free toecaps and penetration-resistant steel midsoles protect your feet. FlexStep® sole is flexible and slip-resistant even in sub-zero temperatures. ESD approved.

Composite
The toecap protects toes from falling objects and compression. Meets the requirements of the EN ISO 20345:2011 standard: shock resistance is 200 J and resistance to compression 15000 N. Toecap made of composite material is completely metal free and insulates well against heat and cold.


Steel
The steel midsole, prevents sharp objects from penetrating through the sole. Meets the requirements of the EN ISO 20345:2011 standard: resistance to nail penetration is 1100 N.


Resistance to oil and many chemicals
The footwear sole resists oil and many chemicals. The oil resistance of Sievi footwear meets the requirements of the EN ISO 20345:2011 standard.


Antistatic
Antistatic footwear releases in a controlled manner static electricity accumulated in the body. The resistance limits are 100 kΩ - 1000 MΩ.

Water repellent
The upper material used in this footwear is water repellent. Its water resistance meets the requirements of the EN ISO 20345:2011 standard.


FlexStep®
Shock-absorption of the heel is a requirement of EN ISO 20345:2011 and EN ISO 20347:2012 standards: the shock absorption of the footwear must be at least 20 J. In all Sievi footwear the cushioning effect is guaranteed by the use of FlexStep® sole material, see FlexStep® for more information.


Double density PU/TPU
The double density sole consists of polyurethane and elastic
thermoplastic polyurethane. The outsole is wear resistant and
the mid-layer is of shock absorbing FlexStep® material.

Warm lining
The footwear is suitable for cold conditions. Depending on the model, the insulating material is lamb's wool, artificial fur or Primaloft® insulation.

Memory foam ankle protection
There is viscoelastic memory foam on the ankle part of the footwear that shapes according to the wearer's foot, supports the ankle and absorbs shocks to it.


Thermo Alu
Sievi ALU insole features a heat-insulating aluminium layer. The aluminium foil of the insole reflects the cold out and the heat inward.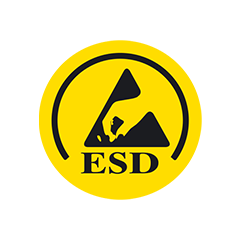 ESD
Through its sole construction, ESD footwear provides a safe and controlled method of discharging the body's static electricity. The resistance limits 100 kΩ - 35 MΩ for the Sievi ESD footwear are stricter than for antistatic footwear (IEC 61340-5-1). Wearing ESD footwear can help you avoid damage to sensitive electronic equipment.

FlexStep®
The microporous FlexStep® sole material developed by Sievi maintains its excellent shock absorption and flexibility in freezing conditions. The structure of the FlexStep®flexible sole prevents strain on the feet and spine and absorbs shocks. The FlexStep® flexible sole is featured on all Sievi footwear.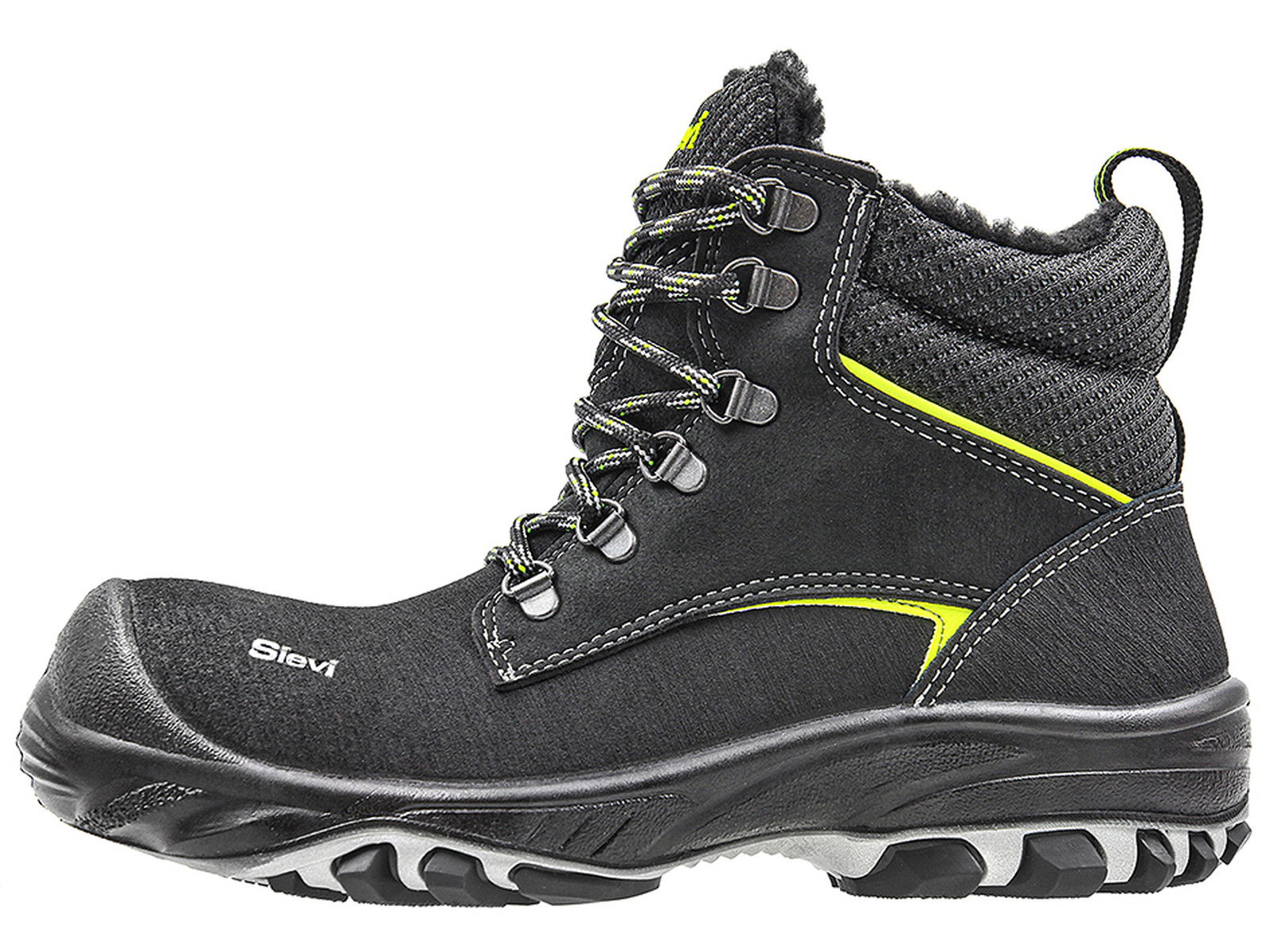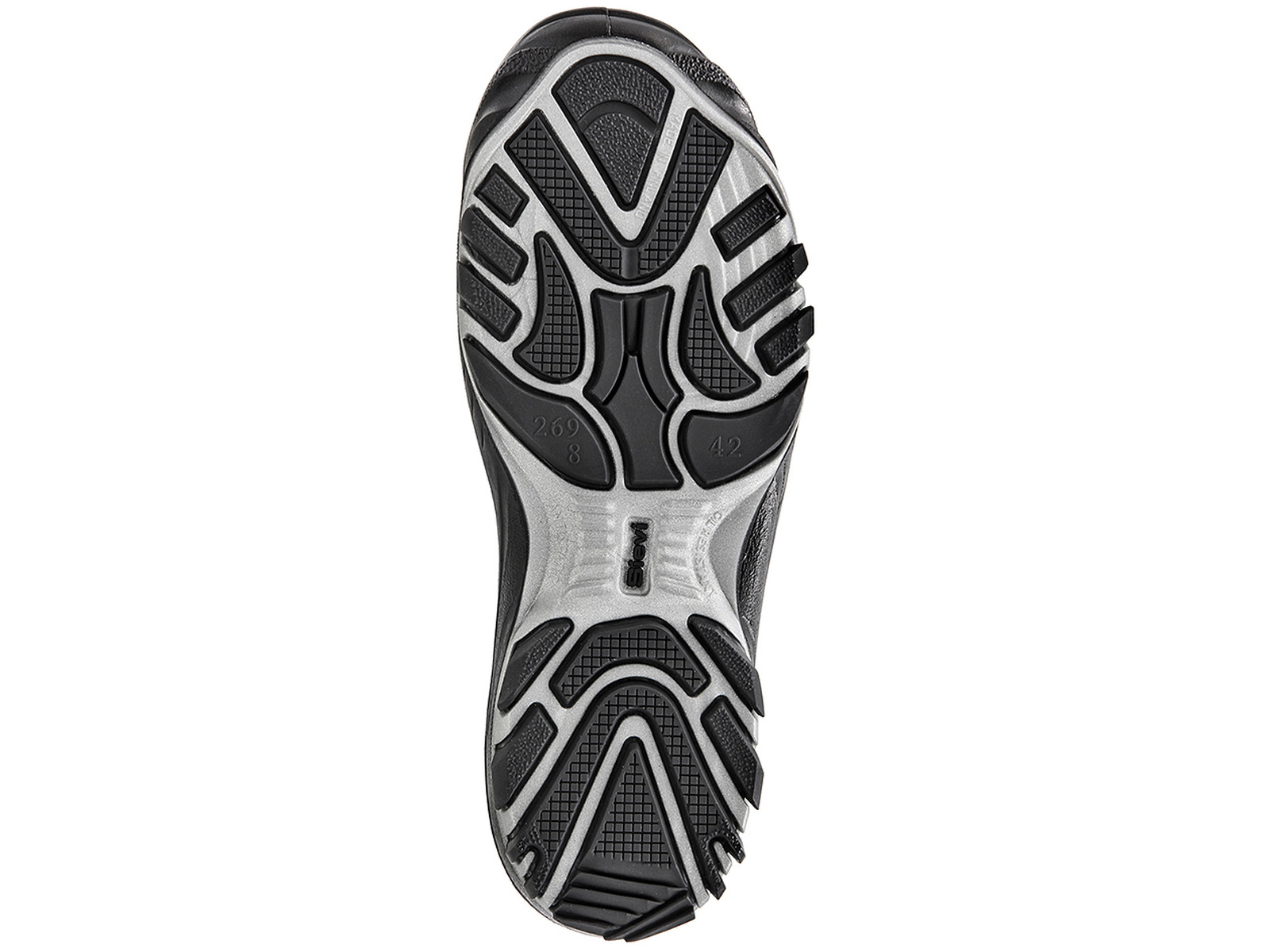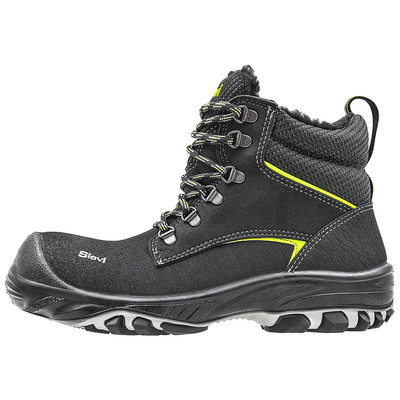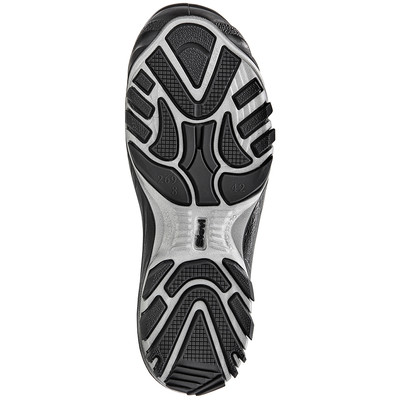 Size

Product

GTIN

36

43-52769-312-08M

6438157131942

37

43-52769-312-08M

6438157131959

38

43-52769-312-08M

6438157131966