AL GT Fire XL+ F1 P A
AL GT Fire XL+ F1 P A
Safety class
EN ISO 15090: 2012, F1 P A SRC T
Penetration Resistant Midsole
Steel
Sole material
Double density PU/RU
The waterproof AL GT Fire boot meets the requirements of the F1PA fire footwear standard. The boots also have an aluminium toe cap. The new profile of the rubber friction sole provides excellent grip on slippery surfaces and withstands temperatures up to 300°C. The FlexStep® mid-layer on the sole eliminates stress to the feet and spine. The boots are easy to pull on using the pull-on tabs on the sides.

Aluminium
The toecap protects toes from falling objects and compression. Meets the requirements of the EN ISO 20345:2011 standard: shock resistance is 200 J and resistance to compression 15000 N. The aluminium toecap is 50 % lighter than traditional steel toecaps.


Steel
The steel midsole, prevents sharp objects from penetrating through the sole. Meets the requirements of the EN ISO 20345:2011 standard: resistance to nail penetration is 1100 N.


Resistance to oil and many chemicals
The footwear sole resists oil and many chemicals. The oil resistance of Sievi footwear meets the requirements of the EN ISO 20345:2011 standard.


Antistatic
Antistatic footwear releases in a controlled manner static electricity accumulated in the body. The resistance limits are 100 kΩ - 1000 MΩ.

Water repellent
The upper material used in this footwear is water repellent. Its water resistance meets the requirements of the EN ISO 20345:2011 standard.


Shock-absorbing heel
Shock-absorption of the heel is a requirement of EN ISO 20345:2011 and EN ISO 20347:2012 standards: the shock absorption of the footwear must be at least 20 J. In all Sievi footwear the cushioning effect is guaranteed by the use of FlexStep® sole material, see FlexStep® for more information.


Double density PU/RU
The footwear sole consists of polyurethane and rubber. The PU/rubber friction sole features excellent grip and wear resistant properties. The mid-layer of the sole is made of shock absorbing FlexStep® material. Heat resistant up to 300°C.

Heat resistance
The footwear is suitable for use in hot conditions. Sievi's nitrile rubber sole withstands temperatures up to 300 °C.

XL-last
Sievi XL ranges. These extra wide styles offer more space and
comfort for the wearer. For footwear with XL width fi ttings see
"XL" in the product name.

Firefighters Boots
The fireman symbol ensures that the boots fulfill the requirements of the fire footwear standard EN 15090:2012: F1 P A.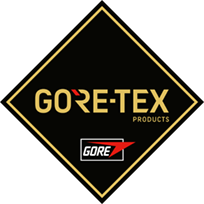 GORE-TEX
GORE-TEX lining is a unique waterproof lining material that allows the feet to breathe while keeping the moisture out of the footwear. This is the only membrane structure on the market systematically tested for its functionality and comfort.

FlexStep®
The microporous FlexStep® sole material developed by Sievi maintains its excellent shock absorption and flexibility in freezing conditions. The structure of the FlexStep®flexible sole prevents strain on the feet and spine and absorbs shocks. The FlexStep® flexible sole is featured on all Sievi footwear.