Oliver
Oliver
Safety class
EN ISO 20347: O2 SRC
Sole material
Single Density PU/TR
Stylish and versatile, lace-up shoe with GripStep® friction sole. The GripStep® sole structure combines the PU and TR rubber grip properties to guarantee maximum grip. 3D-dry® lining lets your feet breathe and keeps them nice and dry all day long. Structured full-length felt insole for added comfort.

Antistatic
Antistatic footwear releases in a controlled manner static electricity accumulated in the body. The resistance limits are 100 kΩ - 1000 MΩ.

Water repellent
The upper material used in this footwear is water repellent. Its water resistance meets the requirements of the EN ISO 20345:2011 standard.


FlexStep®
Shock-absorption of the heel is a requirement of EN ISO 20345:2011 and EN ISO 20347:2012 standards: the shock absorption of the footwear must be at least 20 J. In all Sievi footwear the cushioning effect is guaranteed by the use of FlexStep® sole material, see FlexStep® for more information.


3D-dry
3D-dry lining, developed by Sievi, transfers moisture from the foot to the second layer of the lining and further through the upper and away from the shoe thus keeping your feet drier and more comfortable.

GripStep®
Sievi GripStep® is a unique sole structure that combines the friction properties of polyurethane and TR rubber on the tread to maximise grip. The sole grips firmly on cold and slippery surfaces. Thanks to the dual structure, the sole is also flexible and shock absorbing.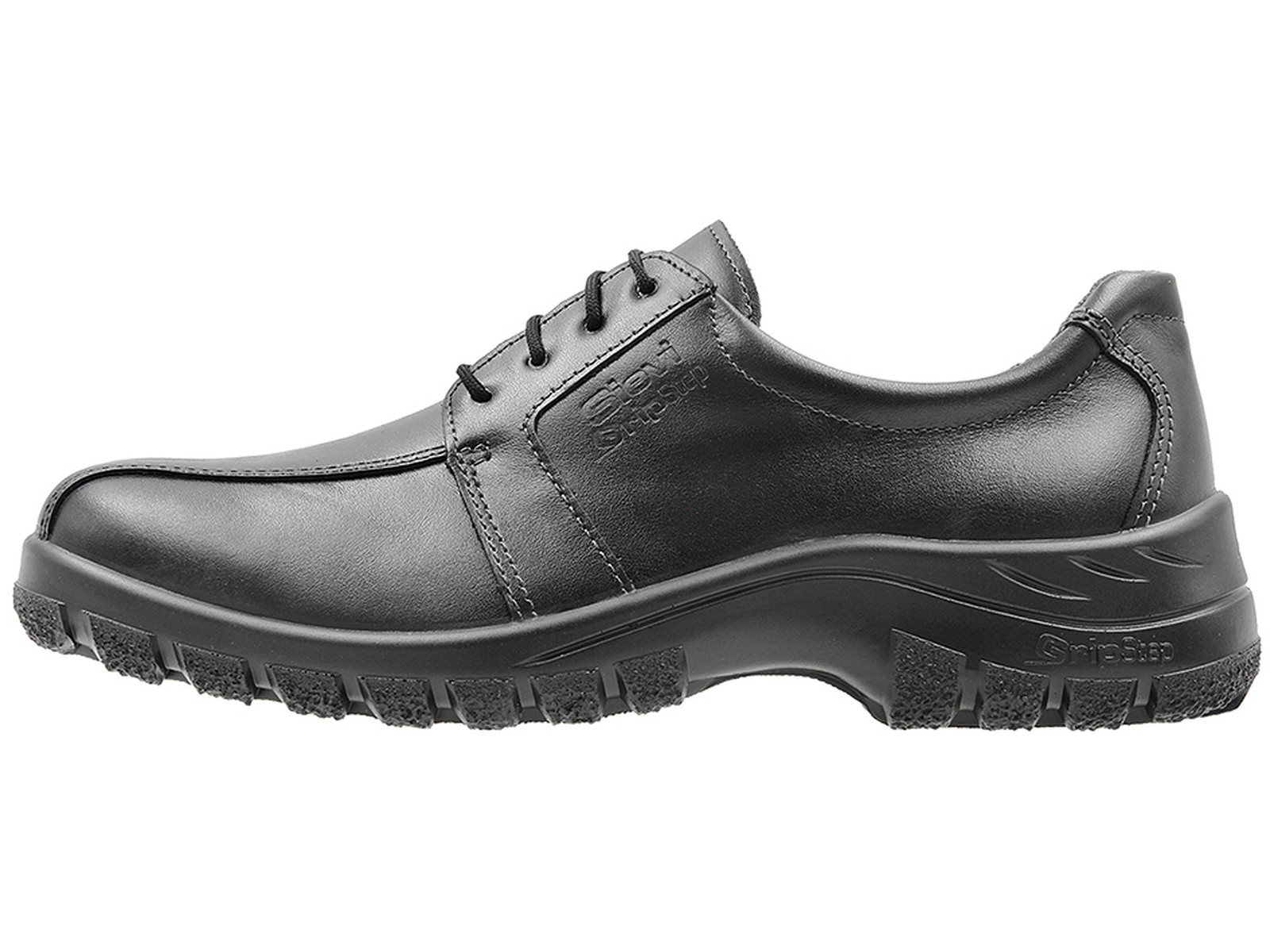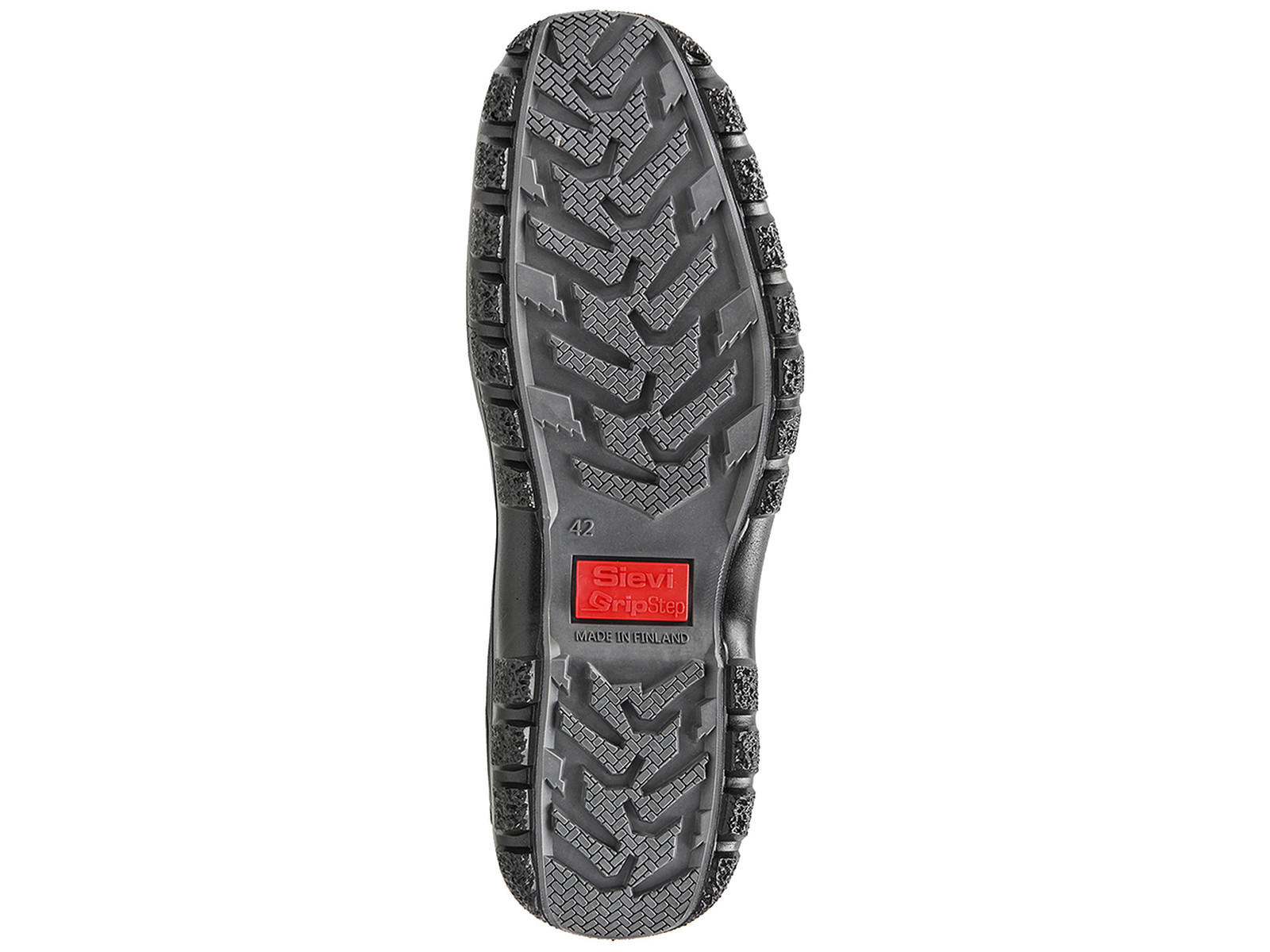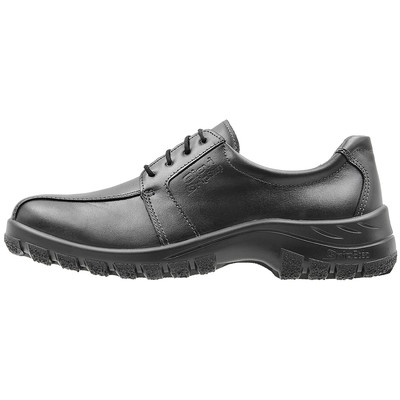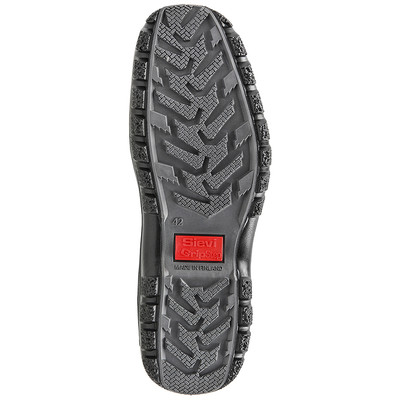 Size

Product

GTIN

39

38-12367-523-45M

6438157133199

40

38-12367-523-45M

6438157133205

41

38-12367-523-45M

6438157133212

42

38-12367-523-45M

6438157133229

43

38-12367-523-45M

6438157133236

44

38-12367-523-45M

6438157133243

45

38-12367-523-45M

6438157133250

46

38-12367-523-45M

6438157133267

47

38-12367-523-45M

6438157133274

48

38-12367-523-45M

6438157133281