Light Boot Warm O4
Light Boot Warm O4
Product code
95-41214-112-95M
95-41214-113-95M
Safety class
EN ISO 20347: O4 SRC FO
Sole material
Double density PU/PU
Sievi-kevytsaappaat ovat mukava ja turvallinen ratkaisu märkiin olosuhteisiin. Polyuretaani-mikrosolurakenne tekee jalkineista erittäin kevyet, käytössä miellyttävät ja kulutusta kestävät.

Warm lining
Footwear displaying this symbol can be worn in cold
environments. The material keeping the cold out is either lamb's
wool or artifi cial fur. Additionally, some styles are lined with
Thinsulate™ fi ber.

Double density PU/PU
The footwear sole is a very durable double density polyurethane
sole, featuring a mid-layer of shock absorbing FlexStep®
material.

FlexStep®
The shock-absorbing heel area protects the feet and the skeletal system against stress. The product meets the requirements of EN ISO 20345:2011 and EN ISO 20347:2012: the shock absorption capacity of the footwear is at least 20 J. The cushioning effect is guaranteed by the use of FlexStep® sole material in all Sievi footwear.


FlexStep®
The microporous FlexStep® sole material developed by Sievi maintains its excellent shock absorption and flexibility in freezing conditions and creates excellent friction on slippery surfaces. The construction of the FlexStep® flexible sole eliminates stress and shocks to the feet and spine. The FlexStep® flexible sole is featured on all Sievi footwear.


Antistatic
Footwear designed with antistatic features, discharges the
body's static electricity up to tolerances of 100 kΩ - 1000 MΩ.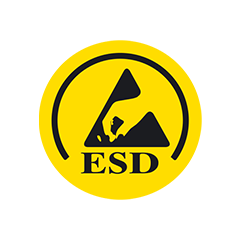 ESD
Through its sole construction, ESD footwear provides a safe and
controlled method of discharging the body's static electricity.
The tolerances for the resistance of Sievi footwear are stricter
(100 kΩ-35 MΩ) than for ordinary antistatic footwear
(IEC 61340-5-1).

Water repellent
The upper material used in this footwear is water repellent. Its water resistance meets the requirements of the EN ISO 20345:2011 standard.


Resistance to oil and many chemicals
Sievi's sole resists oil and many chemicals. The oil resistance of Sievi footwear meets the requirements of the EN ISO 20345:2011 standard.