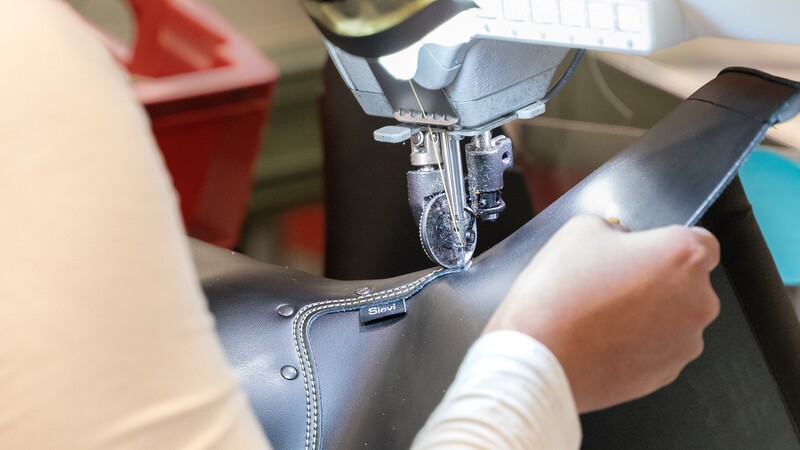 25.08.2023
Sievin Jalkine has joined the Leather Working Group organization
The Leather Working Group (LWG) organization strives to promote best practices and reduce the environmental impact of the leather industry. Sievi has recommended that all its leather suppliers join the international LWG community, which aims to provide and maintain audit protocols for the environmental performance of leather manufacturers and promote sustainable practices. More than 60% of Sievi's leather suppliers are already part of the working group and the remainder are in the process of joining. Most of the leather that Sievi uses comes from Germany and Italy.
What is the Leather Working Group?
The global multistakeholder-initiative, Leather Working Group (LWG), is a member-led non-profit organization that is dedicated to driving excellence in the leather industry, minimizing the environmental impact of leather production, and challenging industry perceptions, through a suite of tools and ESG certification. Read more: https://www.leatherworkinggroup.com/.
Why did Sievin Jalkine join the organisation?
By joining the Leather Working Group, Sievi reinforces its commitment to responsible manufacturing throughout the footwear value chain. This cooperation gives Sievi valuable information about raw materials and new practices, which helps to promote responsible manufacturing and processes also in its in-house operations.
What does this mean for Sievi's customers?
By joining the Leather Working Group and other responsible efforts, Sievin Jalkine ensures its customers will have access to more information about the raw materials and manufacturing processes required to make Sievi products. Sievi will continue to work on improving the quality of its products, while striving to reduce its environmental footprint and have a positive impact on the community and the environment. Sievi also wants to help its customers make more responsible decisions in the future.
Sievi's Sustainability Report 2020-2022
Sievi's Sustainability report provides more information about the impact of its operations on the environment and society.
Go back to "News"