Want to help make top-quality, acclaimed Finnish footwear?
We're seeking sewing machine operators and production workers for permanent employment at our factories in Sievi and Oulainen.
As a sewing machine operator, you will be involved in various phases in the sewing process such as stitching footwear uppers.
As a production worker, we can offer you work in, for example, footwear finishing, where you will be involved in the final processes of footwear production and ensure it meets our quality requirements.
We will train the persons chosen for the jobs available. In your job, you will learn new things, see the results of your own work and develop into a professional footwear maker. We offer comprehensive job training and a motivated work community.
We offer you permanent employment and great colleagues in an international company. Sievi factories particularly address occupational health and safety, and good work ergonomics. The work is mostly daytime work from Monday to Friday.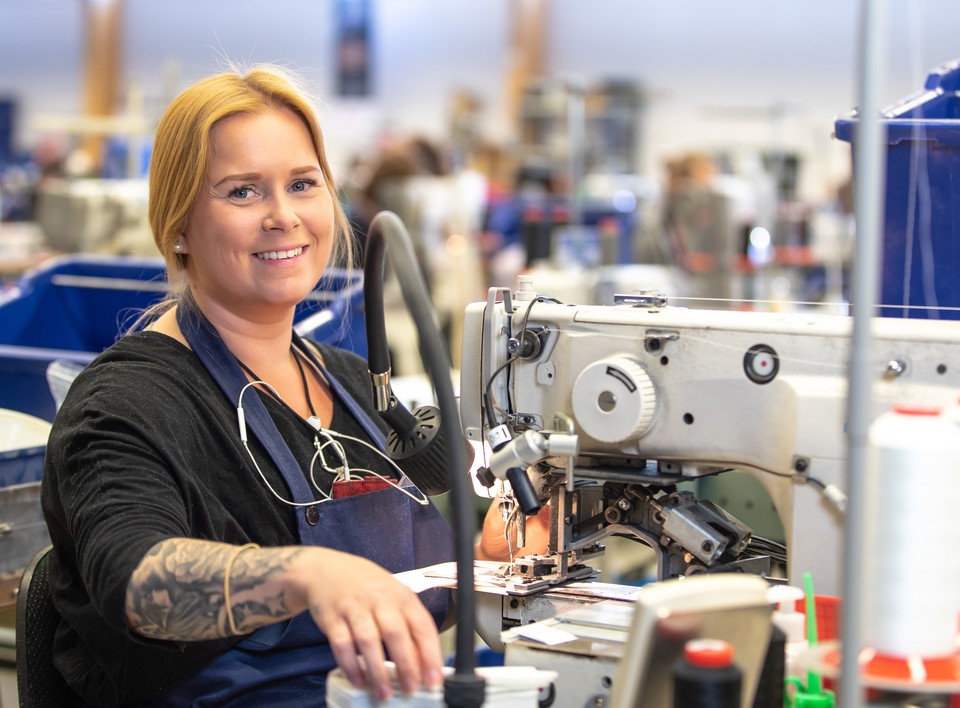 Fulltime and permanent work in footwear production
Great need for recruitment for Sievi and Oulainen factories for footwear production workers and stitching operators.
We train all the employees for their positions. Due to this, previous experience in factory work is not required, but good physical condition and willingness to do piece work are the most important selection criteria. (Piece work = work is paid according to your work performance = more you produce more you earn)
Knowledge of the Finnish language is not a necessary skill either, the desire to learn the different stages of making a shoe is even more important. We have many different nationalities working in the factories, who have be your local guide and instructor in your own language in the beginning. Currently we have nearly 15 different nationalities in production.