Arktis TR+
Arktis TR+
Safety class
EN ISO 20347: O2 SRC FO CI HRO
Sole material
Double density PU/RU
Upper material
PU coated leather, Microfiber, Textile
The renowned Arktis occupational boot is now available with the TractionPro friction sole, developed (primarily) for safety footwear. The Primaloft® lining material keeps the heat from the foot inside the boot even if the material is compressed. Primaloft® keeps the feet 38% warmer in dry conditions, and twice as warm in wet conditions compared to competing materials. Primaloft® is made from 90% recycled fibres from plastic bottles. The laces on top protect the foot even in very snowy conditions.
Microfiber
The upper material of the footwear is microfibre, which is fast drying and very resistant to frequent washing.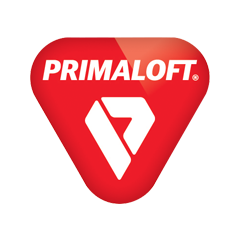 Primaloft®
The footwear features thermally insulating and breathable Primaloft fi bre. Primaloft fi bres improve the thermal
insulation by binding more air molecules between the body and the outside air.
Warm lining
Footwear displaying this symbol can be worn in cold
environments. The material keeping the cold out is either lamb's
wool or artifi cial fur. Additionally, some styles are lined with
Thinsulate™ fi ber.

Double density PU/RU
The footwear sole consists of polyurethane and rubber. The PU/
rubber friction sole features excellent grip- and wear resistant
properties and being heat resistant up to 300 °C. The mid-layer
of the sole is of shock absorbing FlexStep® material.

Heat resistance
Safety footwear displaying this symbol can be worn in
hot environments. Sievi's nitrile rubber sole withstands
temperatures up to 300 °C.
FlexStep®
The shock-absorbing heel area protects the feet and the skeletal system against stress. The product meets the requirements of EN ISO 20345:2011 and EN ISO 20347:2012: the shock absorption capacity of the footwear is at least 20 J. The cushioning effect is guaranteed by the use of FlexStep® sole material in all Sievi footwear.


FlexStep®
The microporous FlexStep® sole material developed by Sievi maintains its excellent shock absorption and flexibility in freezing conditions and creates excellent friction on slippery surfaces. The construction of the FlexStep® flexible sole eliminates stress and shocks to the feet and spine. The FlexStep® flexible sole is featured on all Sievi footwear.

Antistatic
Footwear designed with antistatic features, discharges the
body's static electricity up to tolerances of 100 kΩ - 1000 MΩ.

Thermo Alu
Sievi ALU insole features a heat-insulating aluminium layer. The aluminium foil of the insole reflects the cold out and the heat inward.

Water repellent
The upper material used in this footwear is water repellent. Its water resistance meets the requirements of the EN ISO 20345:2011 standard.


Resistance to oil and many chemicals
Sievi's sole resists oil and many chemicals. The oil resistance of Sievi footwear meets the requirements of the EN ISO 20345:2011 standard.